I opened up a geekyGAMERgirl Facebook page! Woo! To celebrate, let's do a giveaway. That's right... free stuff!
a Rafflecopter giveaway
For participating in this giveaway, you will be entered in to win one CUSTOM baby cloud monster! You will be able to pick your monster's face coloring and style (any color), fur coloring (white or gray) and number of eyes and size of eyes. You just tell me what you want your baby cloud monster to look like... I'll create it for free for the winner! (free shipping too!)
This contest is only available to US residents. Ends August 8, 2012. Winner will be announced August 9, 2012! You must "LIKE" the geekyGAMERgirl Facebook page to enter, and in order to gain access to additional ways to enter more times.
I also wanted to share how I package my monsters. It's important to be creative in your packaging, as well as your shop items. Here's how I do it!
I wrap up the monsters in bright colorful tissue paper, include their original sketches and a packing slip and... voila! My husband's reaction, when I first did this, was literally "WTH Heather...?".... but I love it. It's personal, it's creative, and it's freaking cute.
Oh! And Adora has come by from her sky-cave to find a new home, as well. You can check her out on my Etsy.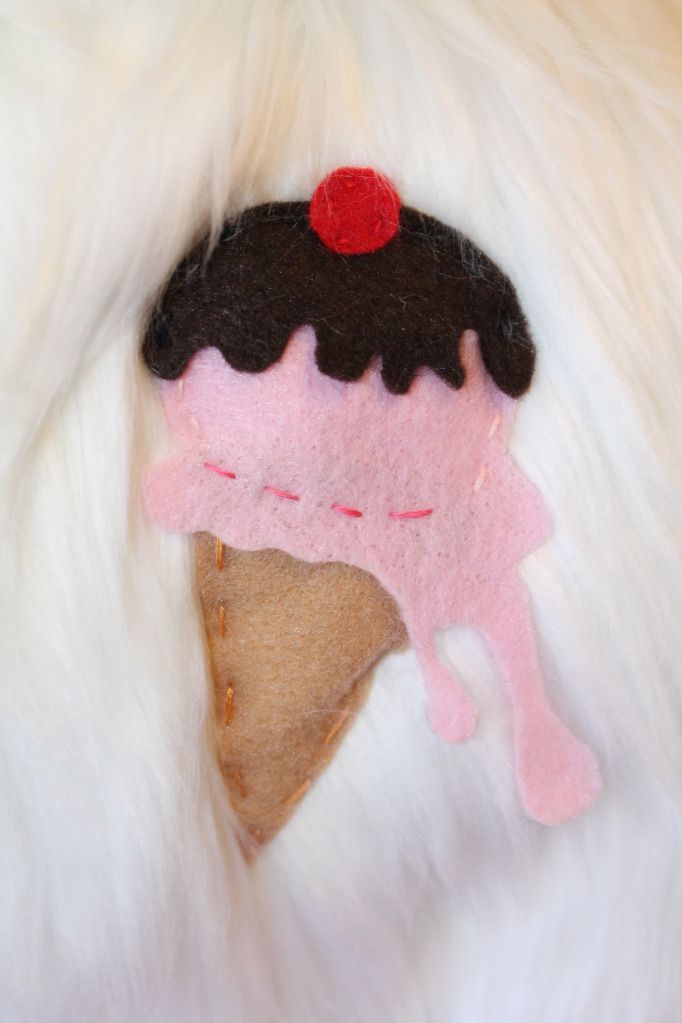 And a big shout out to Matin Lapin for featuring our very own Trevor the Thundercloud Monster in her blog, that you can read
here
, and in an Etsy treasury in honor of Ilyap'a Day that you can see
here!
Check out her Etsy store, too. She has a lot of cool items, see them
here!